Home
Who/What are the
Mid-Atlantic Jeepers?



We had a pretty good turnout for our Toys For Tots run. While several people couldn't make it to the toy run itself, they dropped off or brought toys to us to deliver to the Marine Headquarters in Richmond.

Here's a picture of the group that actually comprised the Jeep train to drop the toys off.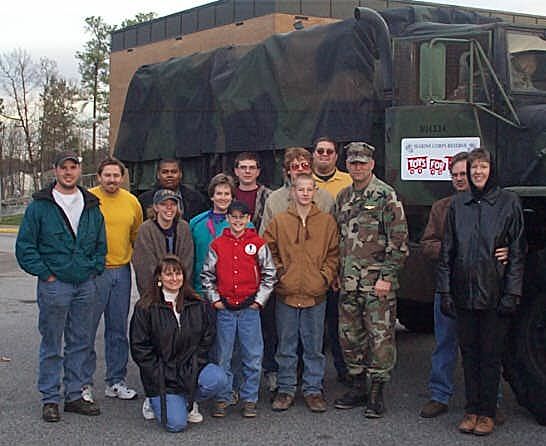 Thanks to everyone who made it, and also to those who couldn't make it but sent in toys anyway.
If you'd still like to help, you can do two different things. First, obviously, is buy a new toy and drop it at a collection center.
Second, point your browser at Excedrin's Home Page. There you'll see a Toys For Tots logo. Once a day through December 31, 2002, you can click on the logo and Excedrin will make a contribution to the Marines for Toys For Tots.